One of the biggest challenges of being an author is planning a historical romance series. I know that there will be people who disagree with me, but I think this is true for three reasons:
Planning a series, any series, is complicated. You have way more characters to keep track of, you need to ensure that things like time of the year or even years in a decade don't get all loose, and that your characters' descriptions don't change!
Writing historical fiction is complicated. Depending on the level of detail you want to bring into your books, there's a huge amount of research that you have to put in before you can even think about writing a word!
Creating believable romances is complicated. This is especially true for a series because romance readers always want a 'happily ever after' – so how do you get them interested in reading the next book?
Put all of that complication together, and what have you got?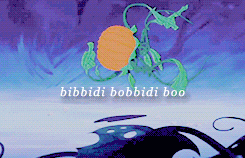 Yeah. It's complicated.
But planning a historical romance series doesn't have to be something you avoid, just because it's complicated. What you need to do is have a really clear strategy to combat those three problems. Here is how I make sure that planning a historical romance series doesn't need to be the end of your writing career – before it's even begun!
Keeping track of everything
For me, it's spreadsheets. For some authors, it's notebooks. I've even got an author friend who has a whole wall whiteboard that she sticks post-it notes on! The point is, find out the best way that you need to keep track of everything – from character names, ages, descriptions, and emotional arcs – and treat that as your Bible.
Have more than one copy of it. And then never let it go.
Commit to the research
Especially true if you're writing a series, if you know that you're going to be creating 3+ books in the same historical time period, remember that all the research that you're doing is essentially divided by three because you can use it as least three times. That makes all those hours worth it.
I'd also recommend typing up your notes so that you can use the 'Find' function to hunt down slightly remembered details. You'll thank me later.
Link your books together
There are a whole bunch of different ways that you can do this for romance series. I've used seasons of the year, siblings, and secondary characters becoming primary characters. I've read childhood friends and neighbours on the same street. Whatever you pick, it will need to be something cohesive enough to make it clear to your reader that there's more of your 'world' that they can explore, without being so restrictive that your readers get bored of you.
So is that it?
I wish. Planning a historical romance series is one of the most rewarding and challenging things that I think an author can do. Think I'm wrong? Tell me in the comments below!